We visited Black Prince in December 2020 to see the progress on the painting, we had provided a basic colour scheme a while earlier which was based on the current Black Prince design, but with the dark red replace with a lighter blue and the roof a cream colour, hopefully to reflect some of the summer heat.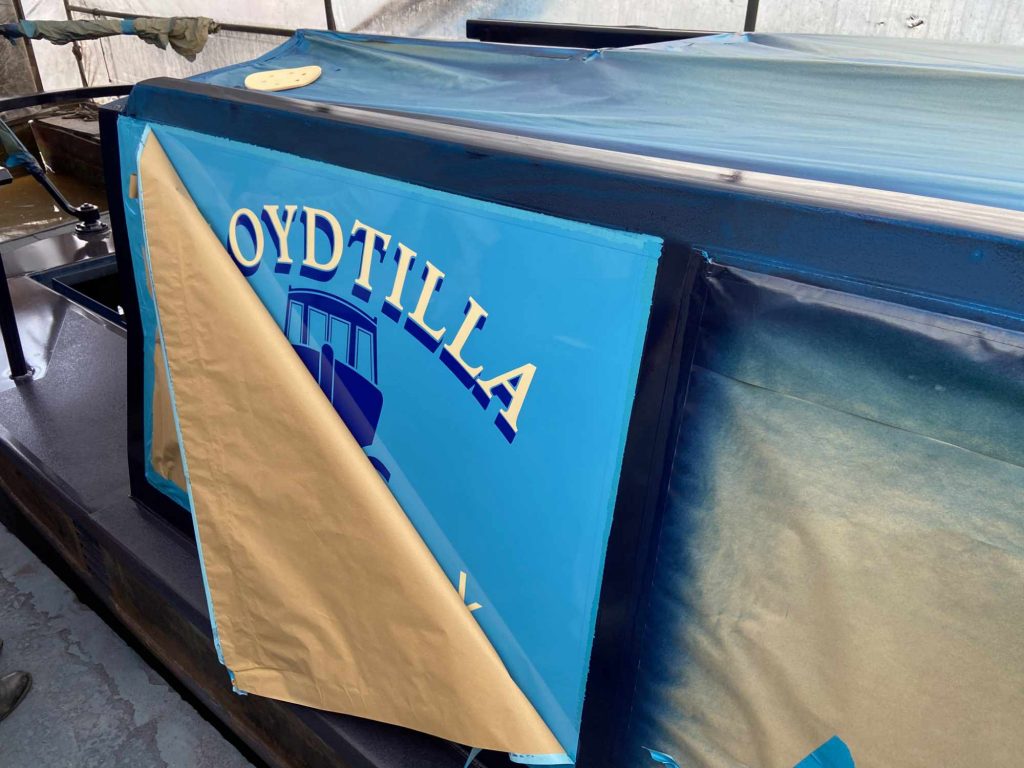 We also looked at some other boats that Black Prince were working on to get ideas we could use for changes we wanted to make to the internal layout of our boat.

When we had hired Chloe during the summer, we had found that the kitchen was probably a bit small for our needs especially as many of the normal restaurants and pubs we would have used were closed.
Our idea was to take out the 2nd toilet and extend the kitchen into that space. This would give us a longer galley style kitchen with possible space for a washing machine and more counter space for a microwave and my coffee maker.
We also added 2 x 2 ways 240v sockets to the design that would pop up from the kitchen surfaces when needed.
We also hoped to add a cupboard door at the end of the kitchen units that could be used from the dining table area. This would mean we had access to the space next to the cooker for additional storage.
The bedrooms and remaining toilet/shower room would remain as they were, with the small addition of moving the television into the main bedroom and getting a larger more modern wall mounted TV for the living area.
When we had used the boat in the summer it was noticeable that the leisure batteries where coming to the end of life as bed time was governed by how long they lasted. These were to be replaced with new batteries with an additional leisure battery added.
A new higher capacity inverter was also going to be fitted that provided 3000W. Black Prince recommend  the Photonic Universal 3000W unit which included a built in battery charger and lots of programmable options.