Another quick trip to the boat last weekend to fit another thermostat this time so we can control the heat. Last time I fitted a frost thermostat that I wired in parallel with the heater on/off switch.
This time I added a normal household thermostat again in parallel, but I also added switches so we can switch off either of them and just use the original heater on/off switch.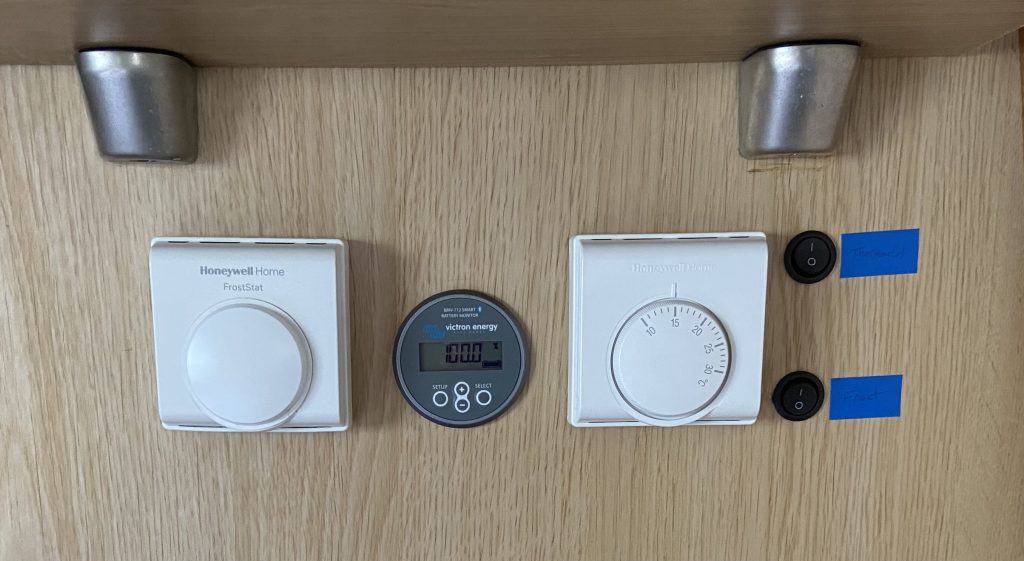 For the moment I put small bit of insulation tape so I could label the switches.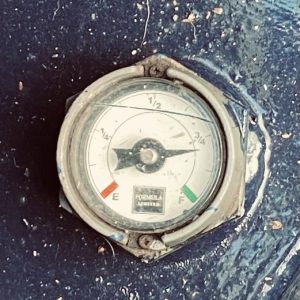 Now with the heating thermostat we can leave the heating on low when we go out and return to a not so freezing boat.
Now we have been on the boat for two long weekends and left the frost thermostat on while we have been away and we have used almost ¼  of a tank of diesel, the tank hold 350 Litres or 77 Gallons, so we have used 80 Litres, plus a little mains electricity to keep it all running.