We wanted to use vinyl cut rather than a painted logo on the boat basically to save cost. Black Prince recommended Brian Jones, who they have been using for many many years for their work.
The process could not have been simpler. On a phone call with Brian, I outlined what we were after,  a simple icon style version of the front view of a Black Prince boat. You can almost always tell a Black Prince or X-Black Prince boat by the bow design.
Above the icon image we wanted the name and below the web site address, very quickly Brian returned with the design we now have.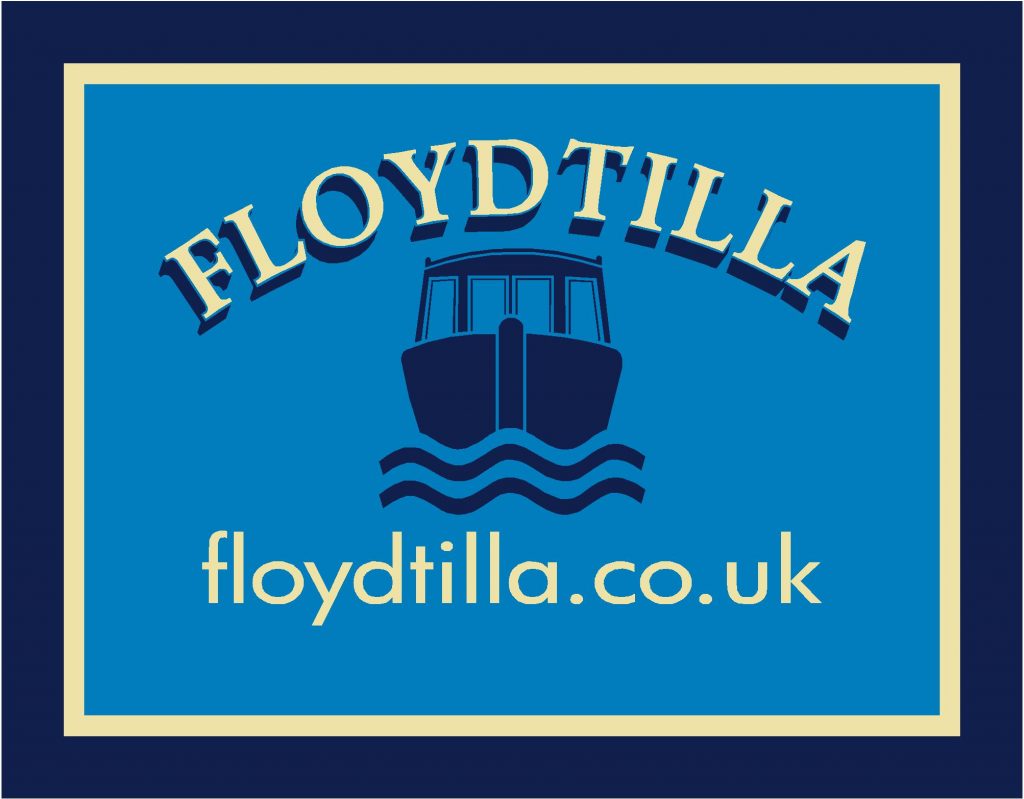 I asked him to also supply a version I could use to create additional images for the web site (see our favicon and home page icon).
As part of the service Brian installed this on the boat at Black Prince along with the name on the bow. The total cost of this excellent service was £325.00 (Please only use this as a guide and remember keep it simple.)