After the rush to get the hire boats boat out for the Covid-19 12 April release, our kitchen is now progressing nicely. A few parts are still needed, but it is looking good.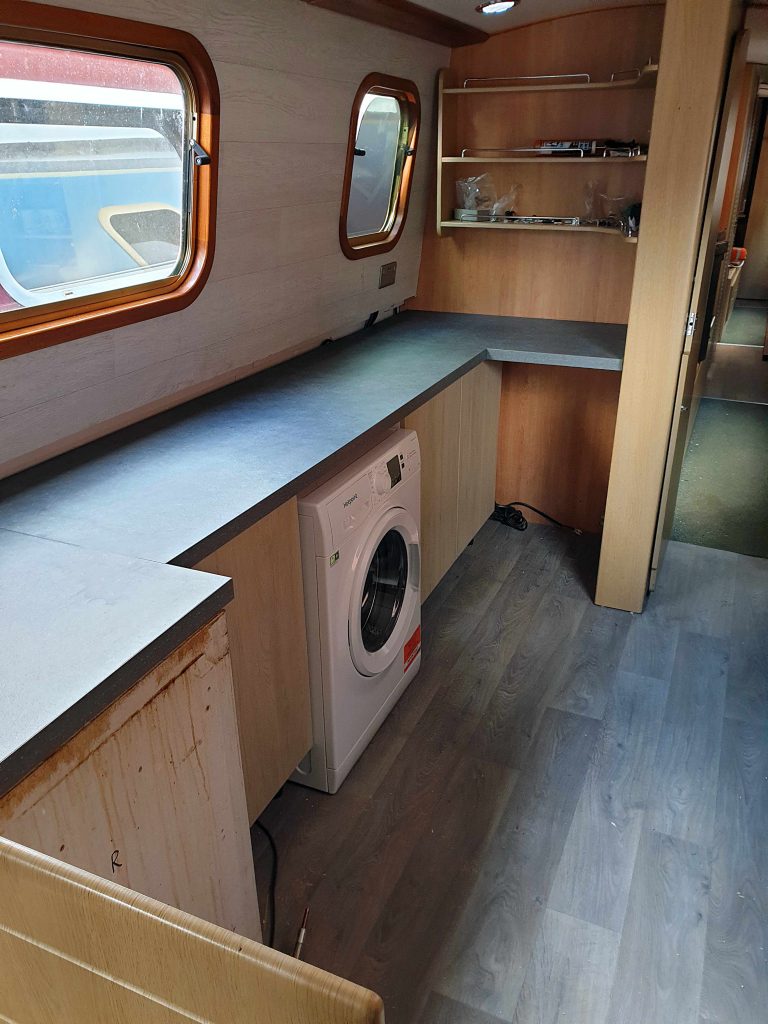 The splash backs and kick boards to go on and maybe a sink? Now you may have noticed that next to were the cooker is going there is a bit of unaccessible space under the work surface, we did not want a cupboard with rotating shelves, they always seem to be a pain and if we made the shelves extend into that space you just fill them with junk you cannot get out. So…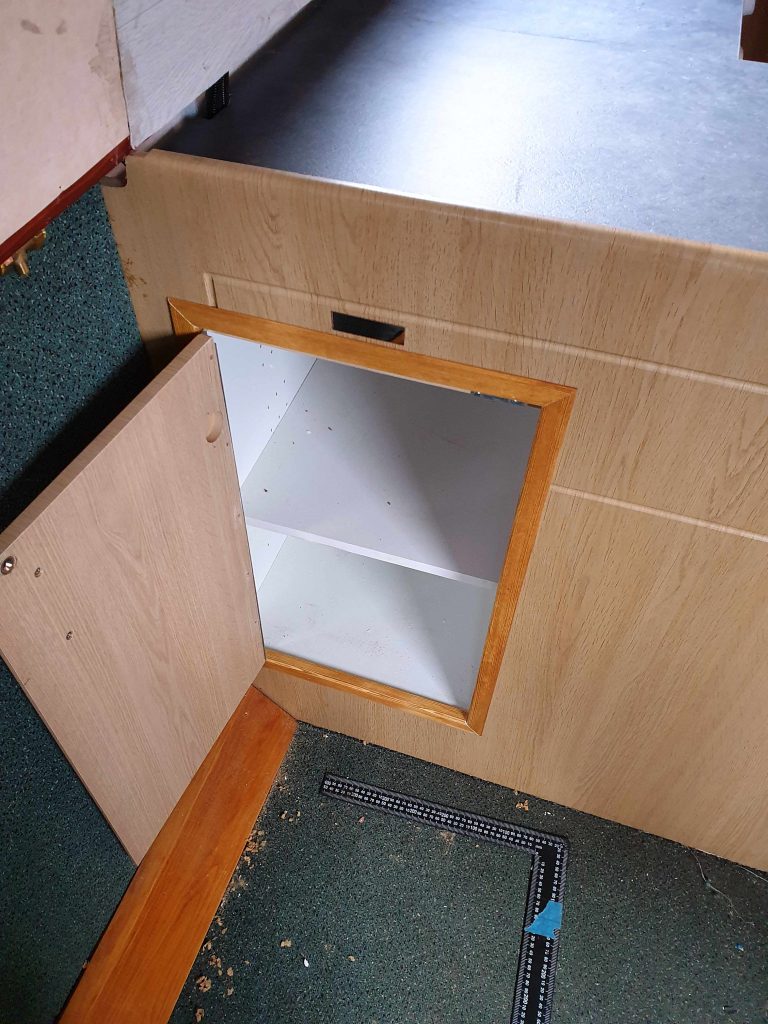 … in the dinning area, we have had a new door fitted it give us access to this space. I can see this being used for all the board games and maybe a few extra bottles of wine.
The next upgrade we wanted was a larger 32 inchTV, the old one being moved to the bedroom. The new TV is a Cello C3220 which is little more up to date. The wall mount means it can be stowed against the wall where not in use, and does not take up any space of the cupboard below.