The Droitwich Junction Canal
Our trip this week was to Worcester to meet an old friend. So, once we are out of the marina, we turned right towards the Hanbury locks 1 to 3. Restoration of them was completed in 2002 and a sign can be seen on the locks dedicating the restoration to Neil Pitts.
These 3 locks are often manned by very helpful CRT volunteers, as locks go they can be a bit confusing, if you have not seen locks with a side pounds before.
The side pounds are used when the locks are emptied to hold half the water by opening some extra paddles that can be found halfway along the lock. Once they are filled, these extra paddles are closed and the rest of the water is emptied in the normal way downstream.  The water in the side pound is then used to refill the lock when needed, saving half the water.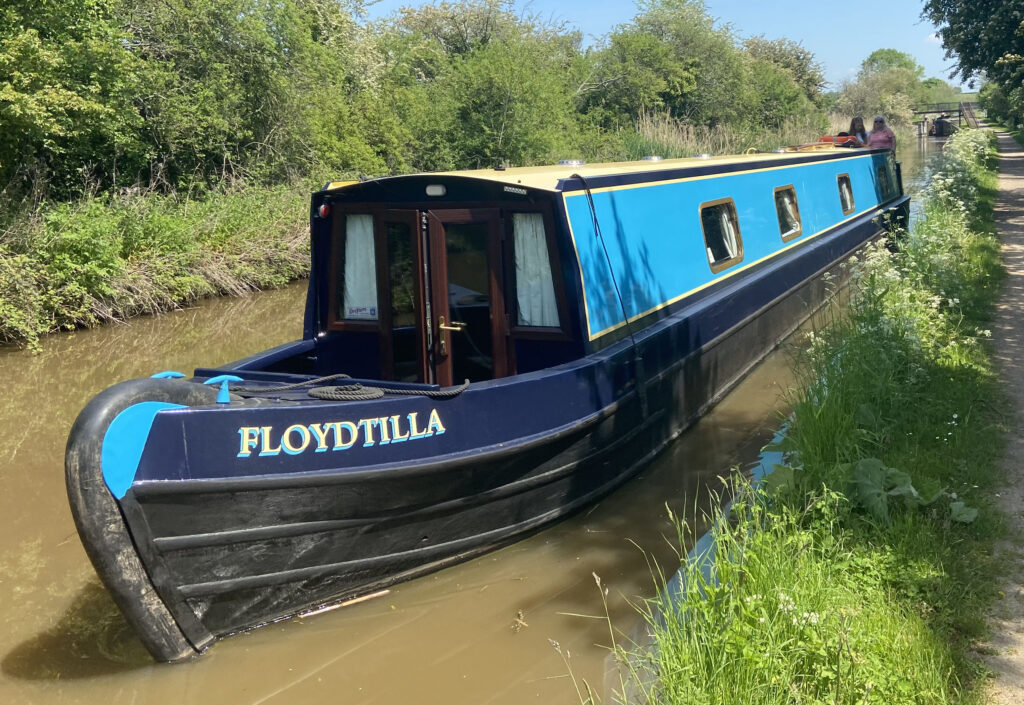 The Worcester and Birmingham Canal
Then we turned a very tight left turn onto the Worcester and Birmingham Canal towards Worcester. Sonia then took over the helm, and we then have a leisurely potter for just over a mile to the Dunhampstead Tunnel which at just  216 m long was a nice cool down from the baking sun. Then another couple of miles to the M5 bridge at Tibberton before we descend the short 6 lock Tibberton flight, locks 16 to 11.
City of Worcester Sign under A449

We pass under the A449 and passing a stone sign marking the outskirts of the City of Worcester.

We then continue our descent to Worcester through:-

Tolladine Lock 10
Blackpole Lock 9
Bilford Locks 8 & 7
Gregory's Mill Top Lock 6
Gregory's Mill Bottom Lock 5
Block House Lock 4
Sidbury Lock 3
City Centre Mooring
We decided to moor on the 48-hour moorings just before Mill Street Bridge. This trip had taken us just about seven and a half hours, or about 30 minutes in the car. We then had a short walk into the city where we found The Burger Bar Five Guys in Cathedral Square. We tried, in vain, to empty the bottomless drinks machine, before going on the search for an Aloe Vera cream and some factor 50 sun block. It had been a very hot day.