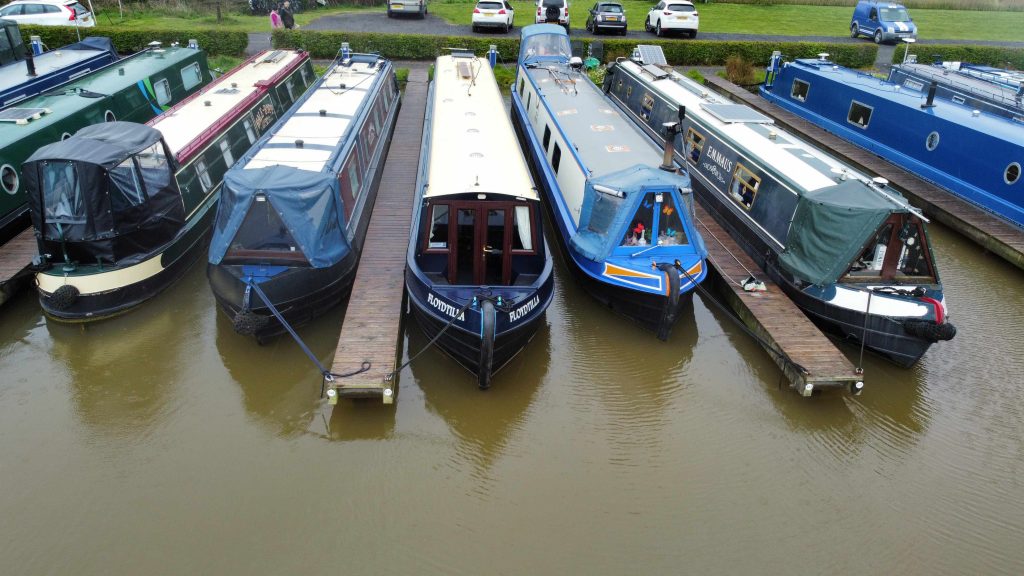 When we dropped Floydtilla at Droitwich Spa Marina last week, we had a little problem with using the marina power to charge the batteries. We did not have time to investigate then, so we left it all plugged in and hoped for the best.
Mary (daughter) and I decided to take a quick trip up this weekend, so I could investigate and she could decorate her bedroom area with some pictures.
I emailed Black Prince when we arrived and found the leisure batteries to be flat. I did not expect such a fast response but within an hour I had an answer and a visit was planned for the next day.  In the meantime as we had not arrived that late, I charged the batteries with the engine.
The next day we had a phone call, and Black Prince agents arrived within 15 minutes to take a look. A quick diagnosis was made,  the inverter was working, but the part that charges the batteries was not, a replacement would be ordered and fitted as soon as possible (We are lucky we are relatively close to their base, I was worried it was an 1D10T operator error, so I was a little relieved).
We also had a couple of paint issues, on the side, where the boat had been lifted, we had a couple of holes in the paintwork.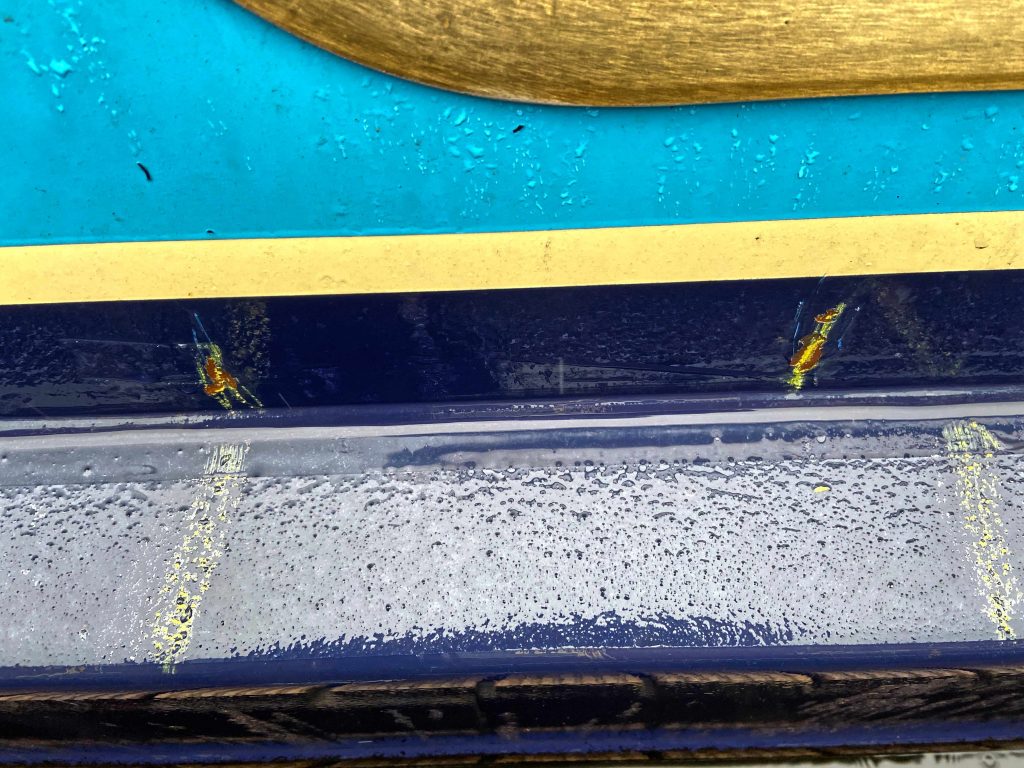 We also noticed that when the hatch was closed a patch of the roof paint had started to flake off. We had not noticed this when we collected her, as most of the time the hatch was open and only closed when we were inside or leaving in the rain.
These paint problems have been referred to Black Prince, I will be interested to see how they fix these. I imagine there must have been some surface contamination under the hatch lid, as there are no other problems we could find on the roof.
UPDATE 14/05/2021
Very quick response from Black Prince, they will repair the paintwork, we hope to drop Floydtilla off at the end of the next trip on the boat.