We have been planning our first summer trip as a narrow boat owner, when we first hired from Black Prince we had planned to do the Avon Ring.
Unfortunately, that had to be abandoned this due to the rivers being very high after a few weeks of rain and not being recommended at that time for canal boats.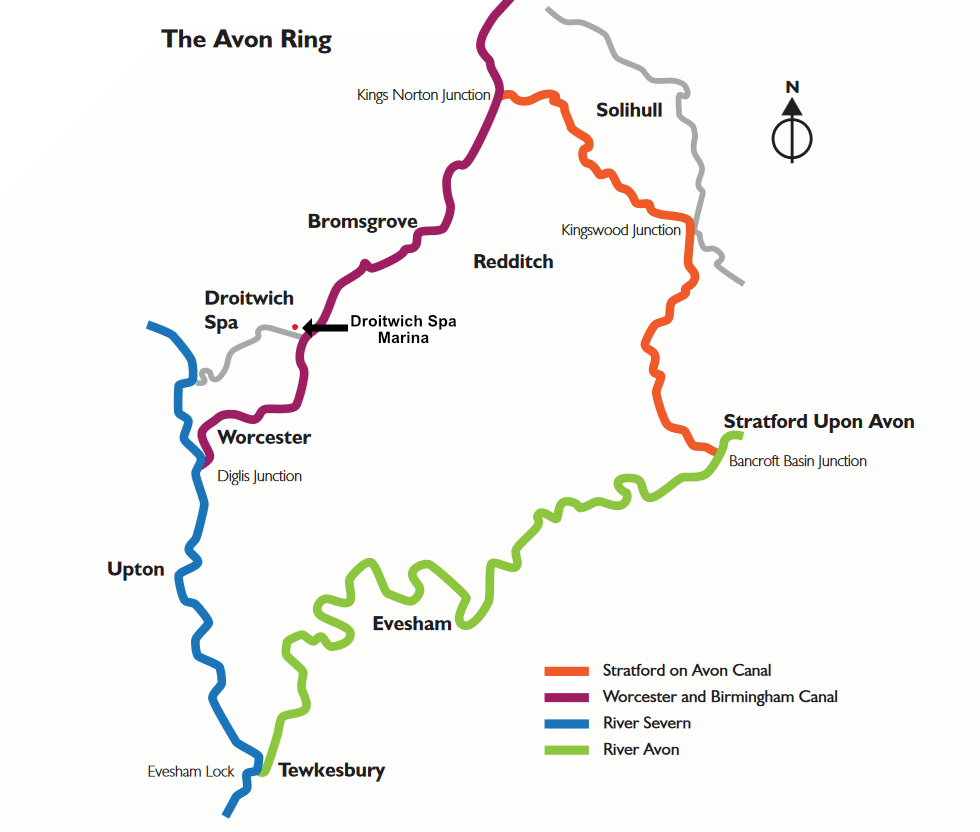 The route is approx 110 miles and over 130 locks, if we count the three to get on the Worcester and Birmingham Canal from our base at Droitwich Spa Marina.
This time we have almost 3 weeks to complete our trip, which should give us plenty of time to slowly meander the route, we may even take a slight detour to Birmingham.
The only major question is do we go clockwise or anti-clockwise.