As part of our purchase of Chloe, we were offered a weekend on her to make sure she was what we wanted. As there was a week available in the August we decided to pay to extend the offered weekend for the whole week.
We feel very lucky, as when we booked, we didn't expect the Covid-19 to be such a big thing but by the time our week came around we where still able to go.
We picked Chloe up at Stoke Prior and headed toward Droitwich as we had not been that way before, we had also planned to drop into Droitwich Spa Marina to start our look for a mooring.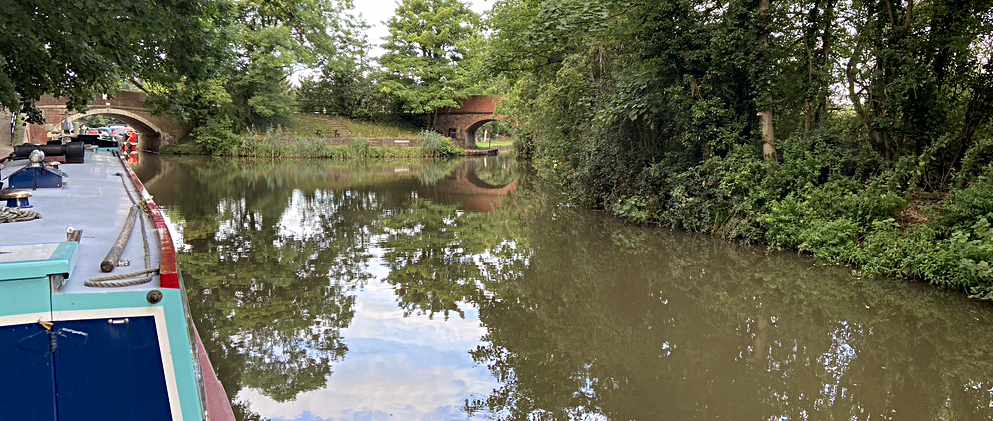 Our plan was to turn onto the Droitwich Barge Canal to the river Seven, and then down the Seven to Worcester and back on to the Worcester & Birmingham Canal returning to Stoke Prior.
I knew that the Droitwich Canal passed under the M5 Motorway and that it would be a tight fit, but it still came as a bit of a surprise.
Oddly we did not take many scenic pictures on this trip, but we mostly seemed to be taking pictures of other boats with interesting colour schemes. Many of the normal shops and restaurants where shut or had seriously limited spaces.
However, we again really enjoyed our time on Chloe, a few highlights were looking around Worcester, there is a lot there to explore in the future, and Droitwich where we stayed at the Vines Park Moorings for a couple of days as our Daughter needed a visit to the Doctors.
Droitwich while smaller than Worcester had all we needed including an excellent Coffee and muffin shop, and a fantastic pet shop where Obi our Sprollie (Spaniel Collie Cross) helped himself to a chew (We did pay for it and a few others, I am sure we will be back there again).